Power Washing & Steam Cleaning Benefits for Commercial Properties

Enhance Curb Appeal: The exterior of your property speaks volumes about the way you conduct business, an easy and affordable way to keep commercial properties' curb appeal high is with a reoccurring power washing schedule. Prepare Properties for Projects: Considering adding a fresh coat of paint to your commercial property? Power washing is the perfect first step to providing a clean canvas.

Healthy Benefits: Keeping properties free of mold, mildew, and seasonal pollens helps to keep tenants and guests in good health. Graffiti Removal: With professional-grade cleaners, a high psi, and heated water, many hardscapes can be easily rid of graffiti without causing any damage to the area.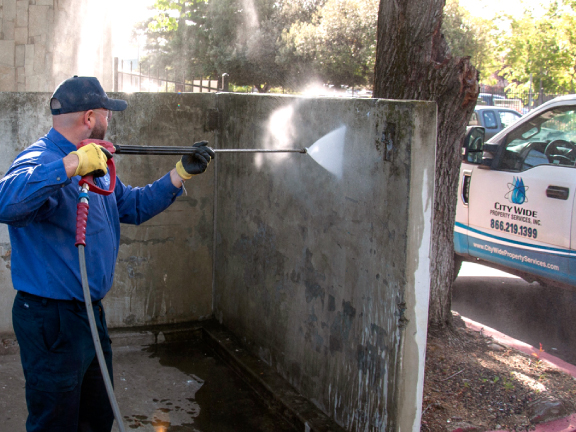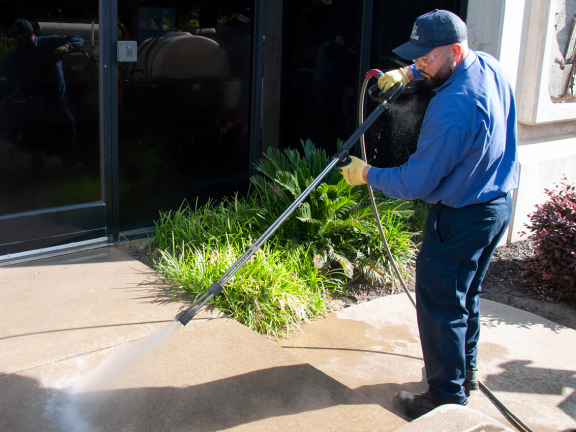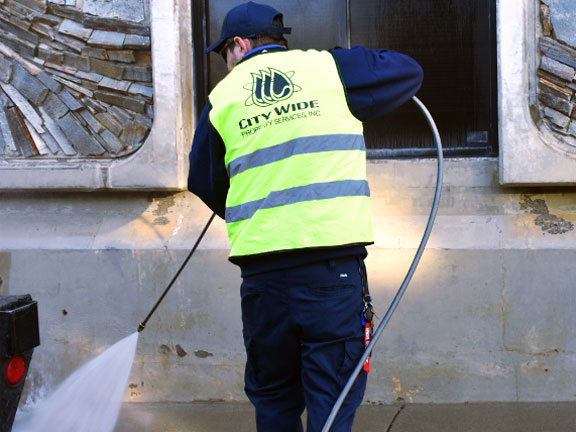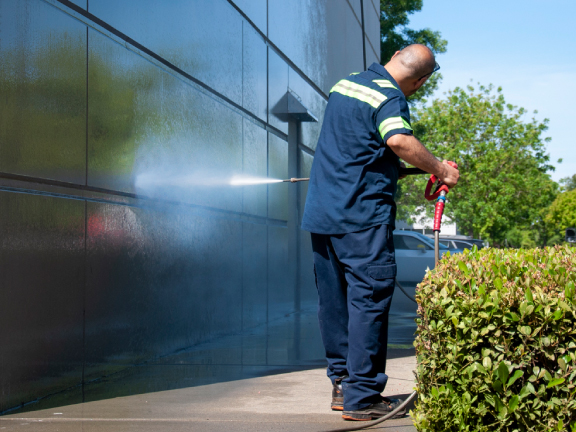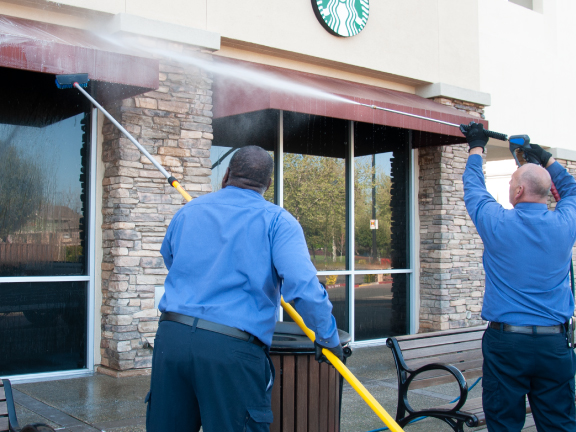 Our Equipment & Process

City Wide has perfected the steam cleaning and power washing process by combining hot water with a strength of 3500+ psi — the combination not only cleans surfaces easily but also kills algae and mold. Commercial power washing also helps to preserve the exterior paint and reduce degradation.

We use truck-mounted or trailered power washers, with water filtration systems to properly clean all types of surfaces while reclaiming and recycling wastewater. City Wide's washing operators utilize EPA-approved biodegradable detergents that safely remove grease, graffiti, oil, stains, and build-up from sidewalks and high-traffic paths of travel, trash enclosures, dumpster pads, buildings, and surfaces.

To ensure the area is sparkling, upon completion, our operators squeegee before leaving the property.

As your complete facilities maintenance partner, we're here to support you when you need us! Contact us today to discuss incorporating a customized power washing schedule into your commercial asset's maintenance program.