OUR HISTORY
In 2000, Albert and Janee Rodriguez started a pressure washing company out of their garage. It was a small operation, but very few had a clue just how small the company was – based on the level of service and professionalism that characterized City Wide's first few years, customers assumed they were dealing with a large organization. Sleeping with the telephone next to his bed, Albert was able to answer calls at all hours. Property managers were relied on City Wide to provide an in-depth review of their properties and insightful recommendations for improvement, and as a result, the menu of services grew beyond sweeping and pressure washing.
Customers wanted to stick with what worked, so instead of putting new services out to bid, they gave the City Wide team the opportunity to learn how to meet their changing needs. Today, City Wide's list of specialty services includes parking lot striping, graffiti removal, locksmith services, and landscape development, and much more.
City Wide has grown significantly since its early days, and the business practices the founders put in place have allowed the team to evolve and endure challenges that forced others in the industry to shut down or scale back. We are continuing to evolve as customer needs grow, and with each step forward comes a new opportunity to deliver first-class customer service.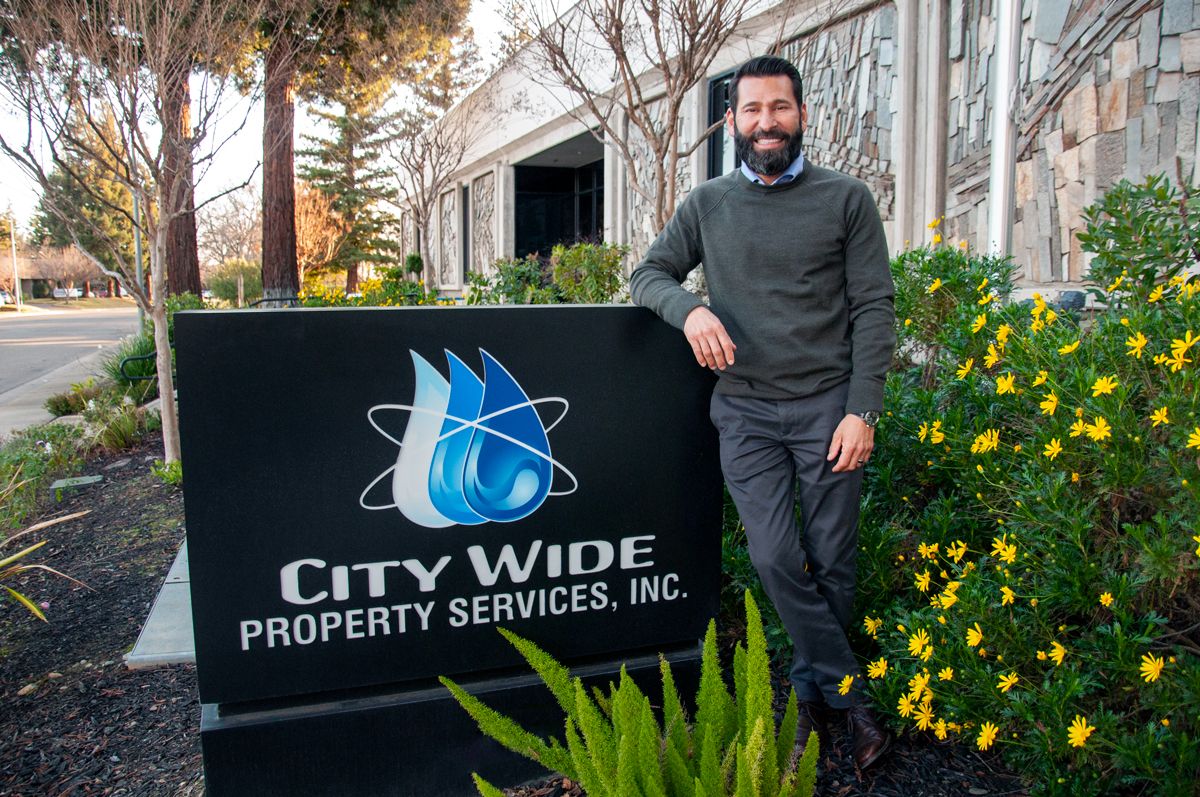 WHO WE ARE
City Wide has developed a strong industry reputation for providing professional oversight and management of our vast menu of services. We recognize that we are an extension of our clientele, and our professional team of account managers and technicians are always at the ready to provide you with first-class service from start to finish.

As the leader in professional maintenance services, we, at City Wide, are committed to a successful partnership with each of our clients. We pride ourselves not only on the quality of work and precise communication but also on the trust each of our clients have in our organization. The City Wide foundation is built on Trust, Honesty, Communication, Fairness, and Quality. Through these qualities and philosophies, we continue to raise the bar in the maintenance industry while producing the results you come to expect.

Customer service is taken to the next level at City Wide. We become the link between our customers and the common goal of quality service. As an additional set of eyes and ears on your property, project, or program, we stand next to our clients clearly understanding the vision, goal, and results of each request. We take service a step further by taking a proactive approach on items before they become issues. When obstacles arise, we feel we must communicate this information along with a solution to our clients. This is part of our daily operations here at City Wide, and key to our Service Delivery.